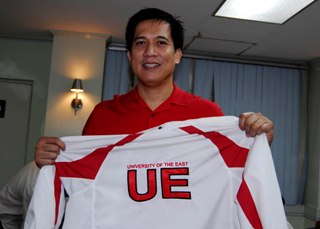 I
've been watching this Korean show called "You're Beautiful!" and got hooked. It's that show where the girl entered a boy band and pretended to be a boy... later on everyone found out. Then his identical twin brother came back and saved a lot of mess. There's a love story in between, you should watch it too. It's kinda nice. Go to Mysoju it's there! and a lot of other things...
I've got a ton of things to finish. The event this weekend drained me bigtime but I guess that comes with the title so I couldn't do anything with that. I did a little research about them too so I'm probably going to flash some of them here. I've seen some of my Dad's office mates and some of them still remember the kid who came in the office running around the desks holding a stapler sticking all the papers to the side tables haha! I wonder who!
I'm fixing the Red Tribe site and trying to look for some of its features. I need time to do that but obviously I'm kinda busy these days. I have to prioritize work of course! That puts food on the table and buys the tickets for the weekend trips! I need more if I want to go out of the country. Yeah maybe... just maybe...
Tomorrow is another Dentist's appointment. How amusing, seems like they are pulling all my teeth out... haha but I hope this will be the last. It just hurts like hell even after the procedure last week so I'll have to get this checked again. Ouch!
Paul Lee left the Red Warriors. He's gunning for the professional league. I'm not sad because he is PBA caliber. The only thing I'm worried about is how will the UE Red Warriors fare among the import driven UAAP next season... I hope we do okay. Jerry Codinera will be the new coach too, I hope he does wonders for our team! I'm sure this will be a good one because being a former warrior I'm sure he'll do the job!
For whatever it may do to the standings of the basketball team, I wish them all the luck they need to get that coveted crown! Bomba UE Igma Kadima! =)