Thanking the special people in your life is the greatest gift you can give them during this season. Although we're all locked up and in mumbo jumbo quarantine, our families have always been there for us. Jollibee has always connected with Filipinos for years now, and this time, they're going to make you say what you haven't been telling them.

Director Joel Ruiz who did this commercial says "Given the challenges this pandemic, we Pinoys have shown our love for family. I am greatful to be part of this project that champions Filipino families. It is my first time to work with Anne, we used real families as models and it was nice to see them naturally act, real authentic emotions that they share with each other."

Anne says "I was really nervous doing this because of the pandemic, being a Mom now you want to be with you family and he helped me to geyt through this, and now we get to see the final product that's full of joy, full of love. I was teary eyed to be surprised with a message from my family in Australia, I really miss them (she cries) since its been a long time since I haven't seen them. Being a Mom, my life has been changed. You know your time in real life, you realize how precious it is spent with them. I think I'm overwhelemed with the amount of support and love I'm getting from people, I really appreciate that."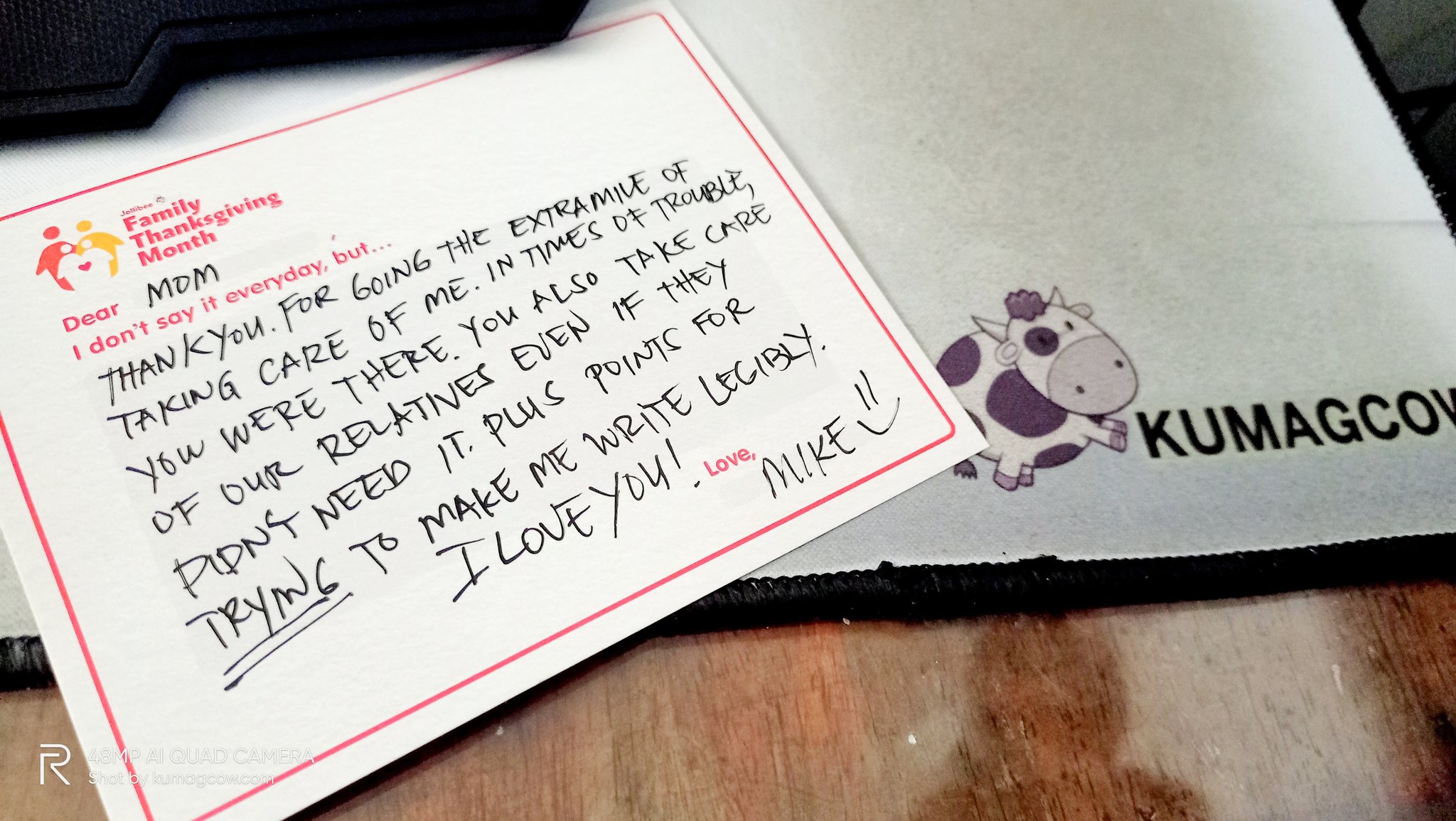 Edric and Joy Mendoza, Anne Curtis and Francis Flores from Jollibee also had us listen to them when they went live on Facebook. During that session, they shared their experiences bringing up their kids and how they want their families to grow even during your lowest times. Jollibee being a brand spreads joy and this is an opportunity for them to focus on good things we have during these hard times. This campaign is certainly timely, powerful and relevant.
Thank you for starting this Jollibee!