Y
ou know what I love about TV5? It's their ability to innovate and make shows from scratch. This weekend, we covered what seemed to be a secret show they were working on for almost a year now. The cast, was just about everybody on TV5's stable. It was also going to be in a time slot where the strong only survive. They are challenging some really good programs from other networks but wouldn't just provide stars and variety, they're adding in comedy, dance, singing in a whole different way. Different way? Yes, different. How you may ask? Well for starters, they're not just doing it inside the studios, aside from that, they're not letting the audience travel all the way to the Novaliches or Mandaluyong studios... they're going to you! Yes, they're going from town to town in this huge one of a kind Happy Truck as it converts into a full functioning stage and do their production numbers, game segments, songs and dances on the streets where you are. They're going to your barangays and play, go around and be with you as they launch this noontime show called "Happy Truck Ng Bayan!".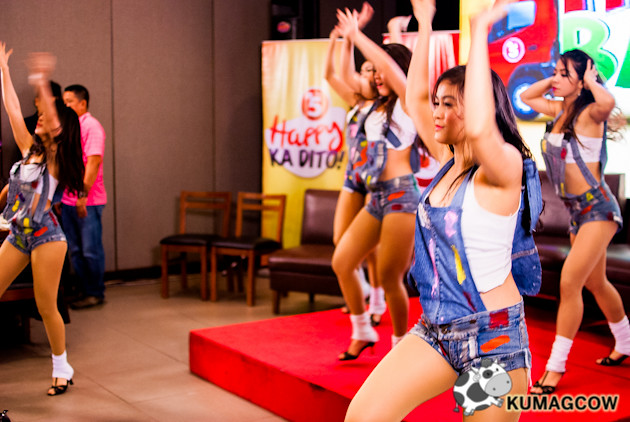 For starters, they had us surprised with new faces as the "New Generation Sexbomb Girls". Same intensity, same body qualities and strong disposition that they'll be getting the whole cast and the crowd dance with them on the show. 
There's no other channel that features some of the newest stars in different shows such as these kilig crew. Imagine Sophie Albert, Vin Abrenica, Chanel Morales, Akihiro Blanco, Shaira Mae and Mark Neumann as they take you into Wattpad Presents themed games and portions in the show plus their own production numbers. They're cute, gorgeous, amazing and if you get them in one frame everyday, wouldn't that be awesome?! Oh and if that ain't enough, Superstar DJ Tom Taus will join the crew. Isn't that too much? Well, there's more!