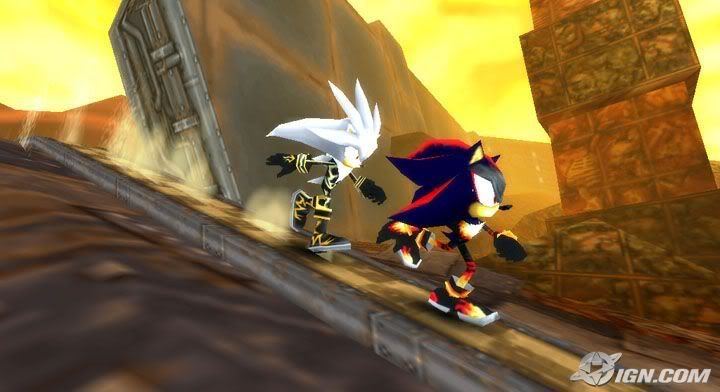 OK Game!
One of my photography groups is in shambles now. I know some of the facts and it ain't really good hearing the stories. I wanted to be impartial because I know most of them. We are pretty close. It's just so sad to see this happening to a very promising bunch of people. I don't blame them but it would have been nicer to inform everyone first before doing this. Now that people felt betrayed everything's just become complicated. They need to get all the things that was owned by the group to be still in the group. Where is this thing called "Word of honor"? Apparently it might have been swept away by floods brought about the afternoon monsoon rains haha!
I'm playing Sonic Rivals in my PSP. I got a few new games downloaded over the weekend. I think I should often do that so I always get interested in my gadgets. Unfortunately I couldn't do the same with my Playstation 2. It's just gathering dust now in a box somewhere. I want to have that converted so I can play more titles. I'm looking for more but this one is keeping me busy like Mario Kart. I love this! Do you have any suggestions?
My Aunt died this morning. She will be in Paz. I have to wake up early so I can go there and help them out. After that I'll go to work. This is a pretty busy day indeed! My sincere condolences to my cousins in Canada and the US, now you have to go back to the Philippines. This is really sad news but what can we do, its life!
See you guys later! I'll be blogging from work! (image from IGN no copyright infringement intended)